PARS Labels, PAPS Labels, A8A-B Labels, Shipping and Warehouse Labels
Barcodes Pro Specializes in PARS, PAPS and U.S. (CBP) and Canada (CBSA) Customs Barcode Labels & Forms
PARS Labels and PAPS Labels Approved by Canada and U.S. Customs
Barcodes Pro has been providing PARS & PAPS Barcode Labels since their inception.

Specializing in U.S. and Canada Customs PAPS & PARS Barcode Labels. Our Barcode Labels are approved by both U.S. and Canada Customs and are Guaranteed to work!

In a Rush for PAPS stickers, PARS Stickers or Cargo Control Labels? - We provide 24 hour turnaround!

ACE / ACI eManifest for U.S. & Canada Customs!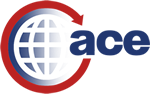 We make U.S. & Canada Customs eManifest Easy!
No Computer or Internet? No Problem.
Our Fax Service and email service
makes ACE & ACI Easy and Simple to use!

Shipping Barcode Labels / Retail UPC / EAN / Inventory / Warehouse Barcodes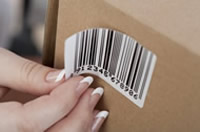 Barcodes Pro provides barcode labeling solutions to business and industry. We are ready to meet your barcode labeling needs with pre-printed or custom barcode labels. Whether you need 1 or 100,000 labels for shipping, inventory, fixed asset tracking, quality and warranty control, we can customize labels to your exact specifications.

WE SHIP ACROSS NORTH AMERICA!

905 895-0175