PARS Labels, PAPS Labels, A8A-B Labels, Shipping and Warehouse Labels
Barcodes Pro Specializes in PARS labels, PAPS labels and U.S. (CBP) and Canada (CBSA) Customs Barcode Labels & Forms
PARS Labels and PAPS Labels Approved by Canada and U.S. Customs
Barcodes Pro has been providing PARS labels and PAPS Labels since their inception.
What is a PARS Label or PAPS Label? Check our Information Tab.

Specializing in U.S. and Canada Customs PARS labels and PAPS labels. Also A8A-B Cargo Control Labels and Forms for Canada Customs. We also have 7512B U.S. / Canada Transit Manifest forms. What is a 7512B Transit Manifest? Check our Information page for information on 7512B Transit Manifest, A8A-B and PARS & PAPS labels.
Our Barcode Labels are approved by both U.S. and Canada Customs and are Guaranteed to work!

In a Rush for PAPS stickers, PARS Stickers or A8A-B Cargo Control Labels? - We provide 24 hour turnaround!

ACE eManifest and ACI eManifest for U.S. & Canada Customs!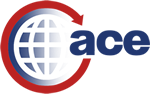 We make U.S. & Canada Customs eManifest Easy!
No Computer or Internet? No Problem.
Our Fax Service and email service
makes ACE & ACI Easy and Simple to use!
What is an ACE eManifest or an ACI eManifest? Check our Information Page.


Shipping Barcode Labels / Retail UPC barcodes / EAN / Inventory / Warehouse Barcodes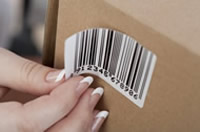 Barcodes Pro provides barcode labeling solutions to business and industry. We are ready to meet your barcode labeling needs with pre-printed or custom barcode labels. Whether you need 1 or 100,000 labels for shipping, inventory, fixed asset tracking, quality and warranty control, we can customize labels to your exact specifications.
Need Information on special labels? Call or email us.

WE SHIP ACROSS NORTH AMERICA!

905 895-0175